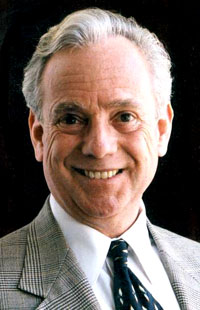 Executive and Personal Coaching
In today's rapidly changing business world, effective leaders - like peak performing athletes -- rely on coaches to give them a competitive edge. My experience in management, leadership, and interpersonal skills will help you to excel and to avoid costly errors and delays. Coaching will build the strengths that yield consistent positive results, and help you live a balanced life for long-term personal and business success.
Let me help you blast through the blocks that are keeping you from greater success and fulfillment.
You have the skills -- let's enhance them to reach your full potential
Your superior talents have brought you to your current level of success. Rather than trying to change your style, my coaching enhances your skills and brings them to higher levels. Together - starting with a free initial session - we'll define the behavioral objectives that will ensure that you're on the path to effective goal setting and achievement. Together we'll decide the specific steps to success for your business, health, and relationships - all in the strictest confidence.
Coaching can help you:
Change habits, attitudes, and old patterns that are keeping you from optimal performance and optimal enjoyment of your life and career

Brainstorm effective management strategies

Develop creative solutions to complex business and personnel problems

Make a transformational change that leads to effective leadership, clear sense of mission, and the ability to perform In The Zone

Find greater meaning and purpose in your life and on your job
---
NOTICE: Because of extraordinary demand and my shift to Group Coaching Webinars-see http://neilfiore.com/sales -- I must stop offering sample sessions. I apologize, but-if you've read my books-you know that I encourage making choices and maintaining a commitment to the reality of limited time and limited resources. To continue to offer you my best work and offer you my best service, I unfortunately and realistically am suspending the sample session.
Instead, I encourage you to submit a more thorough email of goals and issues to neil@neilfiore.com and, after my email confirmation, choose whether 12 or 8 sessions works best for you.
Once we schedule times for weekly sessions, I'll help you get started with the tools and strategies that have helped thousands of my clients, readers, and seminar participants eliminate most of their stress, anxiety, and worry.
Your Investment in Your SELF:
Click on the Buy button to pay next to the session you want and it will go to PayPal to order.
You do not need a PayPal account to buy, just a credit card. The account is "neil@neilfiore.com" and should say "neil@neilfiore.com" at the top.
12 sessions of 25 minutes, $1799 to be used within 6 months
8 sessions of 25 minutes, $1249 to be used within 3 months


For Graduates only!
4 session tune-up of 25 minutes is available for $629 if you've previously completed 12 or 8 sessions.
Note: If scheduling permits, you can often combine two 25-minute sessions.
A Self-Leadership Philosophy:
At Self-Leadership Seminars, we emphasize the importance of giving you self-leadership tools that are consistent with your mission, personal values, and the culture of your organization. We show you how to accelerate the achievement of your goals by entering "The Zone" - a state of focused concentration, energy, and joyfulness. In "The Zone" peak performers in sports and business do the right work at the right time with half the effort. This process will get you unstuck from the old pattern of simply trying harder in first gear and will launch you into an overdrive where you're hitting on more brain-cell cylinders, flying over obstacles, and accomplishing more of the tasks that make a bottom-line difference. My passion is to see you succeed in achieving your goals and full potential.
Testimonials:
"Neil's coaching gave me a new sense of excitement about my work and a priceless sense of enjoyment for both my work and my life! Before working with Dr. Fiore, I spent nearly two years on a single writing project . . . driving myself into the ground and destroying my confidence. His coaching turned all that around. In only six months of coaching with Neil, I've taken a new writing project from conception to completion and am working happily and productively on another. It's by far the best work I've done in years -- and at the same time the rest of my life has become richer and more satisfying. Thanks Dr. Fiore!"
-- Richard D., Screenwriter, Los Angeles

"I was working with my nose to the grindstone, faxing at 3 AM, totally out of touch with my commitments to my health and my family. I was a real workaholic. Now, I'm doing the top priority work that relates to the bottom line and I'm done before 7 p.m. Neil helped me shift to a project manager's perspective where I can see the big picture, focus on getting results, and maintain my commitment to my personal life. In less than 3 months, I doubled my productivity and my income by learning how to do the right work and take charge of my schedule. I highly recommend his unique process."
-- Ellen, the CEO of a technical editing firm based in Silicon Valley